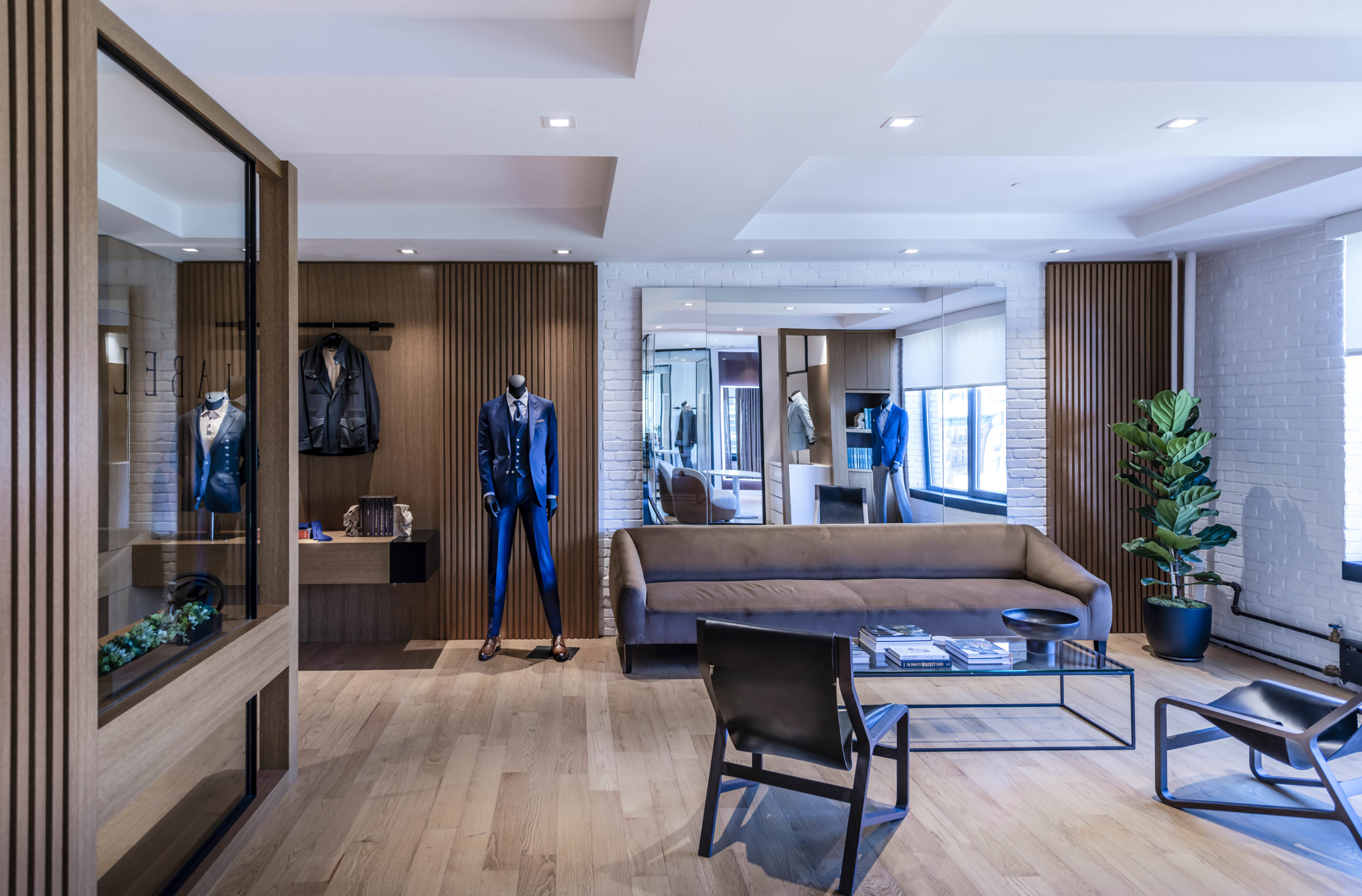 New York retail interior design Services
While Mojo Stumer has completed many large-scale office building projects, we have also extended our services to smaller, standalone retail and commercial businesses. Our New York retail interior design services provide facelifts or full renovation services to a variety of retail businesses. Whether you own a store in apparel and accessories or provide unique boutique services with a storefront, Mojo Stumer's New York retail interior design services are here to bring your vision to life.
When our team of architects and designers begins a New York retail interior design project, our focus is always on the client and what their vision is for the storefront. Our aim is to understand the business and its audience to the best of our ability in order to design a space that will resonate with the buyers. Once our drafted architectural plans are approved, that is where the real construction begins. No matter if it's a renovation or a ground-up build, our team will make sure that the site is enhanced uniquely to attract customers from all over.
New York retail interior design also requires a great deal of planning with the city that the property falls in, which Mojo Stumer is quite experienced in. Our team understands that any sort of new business project with construction will require special permits and attention to detail. Mojo Stumer stands out from our competitors by showing what we know and always going one step further. New York retail interior design is incredibly personal to the business owner(s), and our team recognizes the importance of doing a project the right way the first time.
2 Featured New York Retail Interior Design Projects
This project was completed for LABEL, a menswear showroom in New York. This space is used for fittings and design, where they have private client fittings and work on individual pieces. Our New York retail interior design team used mixed materials and lots of glass to create the sense of distinct areas while keeping the overall layout quite open. The architecture is representative of the company's brand identity, where material quality, bespoke craftsmanship, and careful articulation of detail speak to the quality behind the LABEL brand.
A great example of a boutique store for apparel and accessories is our New York retail interior design project for Realm Boutique in Manhattan. With the storefront directly on the street, the high-end retailer wanted a foyer-type space before entering the actual store. Mojo Stumer was able to create a backdrop that keeps the store itself more private. With modern accents and a floating ceiling, this space is perfect for high-end shopping.
Get Your New York Retail Interior Design Project Started With Mojo Stumer
Mojo Stumer invites you to schedule a consultation with one of our architects to start your new chapter. Our team of architects and interior designers is the best in the field, and Mojo Stumer is here to bring new ideas to your table. No matter what commercial retail space you want to design, our New York retail interior design services will be able to bring your storefront to life!