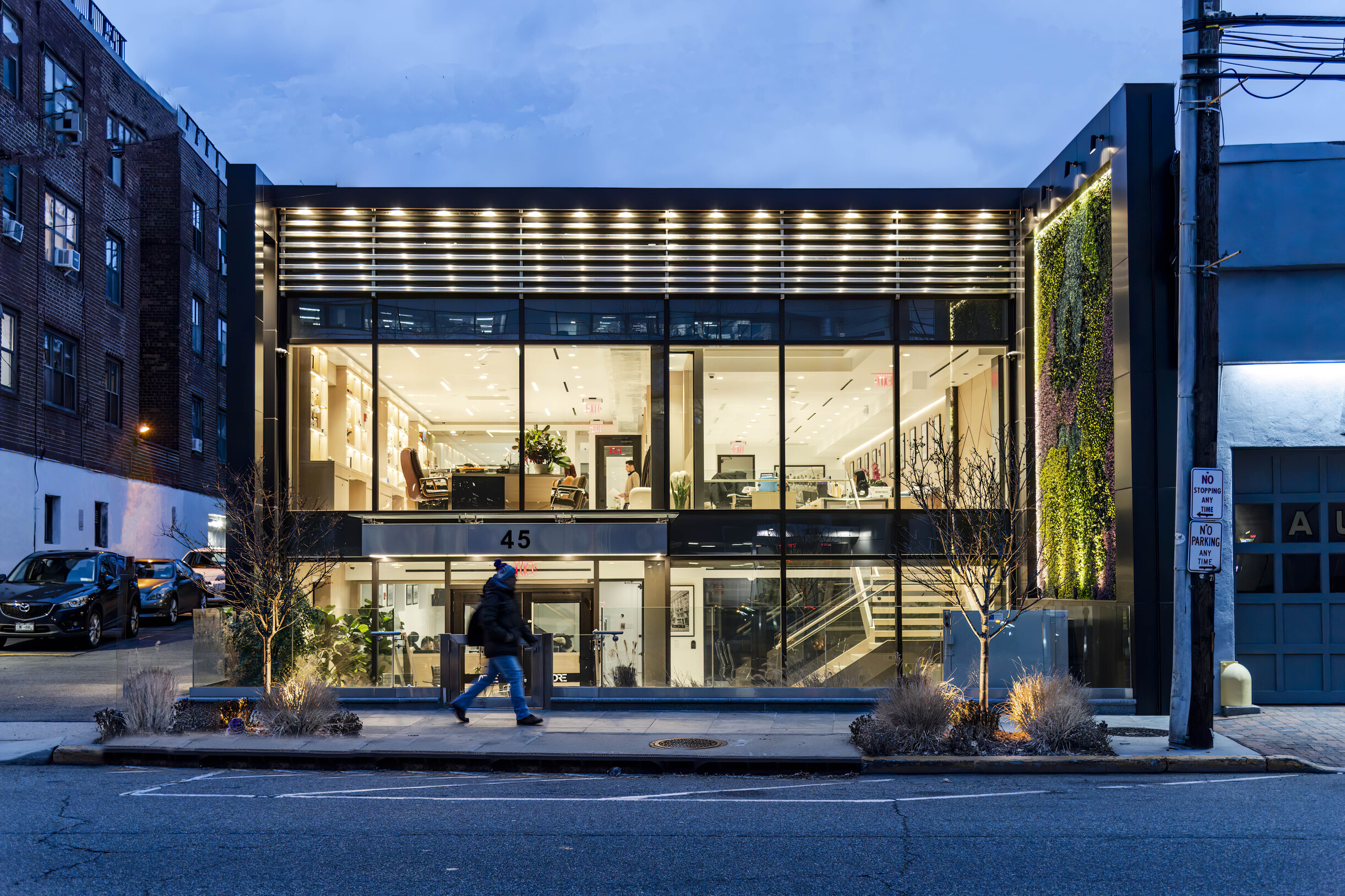 LONG ISLAND
Architecture makes a statement. Whether it is a stunning modern mansion on Long Island expressing class and splendor, or perhaps a retail space that is up and coming, the desired destination for eager shoppers. The architecture of a building tells a story, so what story do you want your building or home to convey? Mojo Stumer is a Long Island-based architecture and interior design firm with a 40-year history of award-winning modern design servicing our region from Manhattan to Montauk. Our highly skilled team of Long Island architects and Long Island interior designers work tirelessly to achieve refinement and excellence while incorporating innovation and testing preconceived notions of modern architecture. Since our firm's inception, Mojo Stumer has been a leading Long Island modern architecture firm, having completed countless successful high-end projects from New York shore to shore across all typologies.
Our highly skilled team of Long Island architects understands the challenges of development in this region and has proudly been recognized as a leader in Long Island modern design by the American Institute of Architects time and time again. Our historic record stands to prove not only our expertise but also our experience at delivering quality and perfection in the Long Island architectural projects we undertake. Over the last 40 years, our residential studio has designed some of the most iconic and memorable modern houses across the region, while our commercial portfolio includes offices and buildings for most of Long Island's major corporations. Our Long Island architects have set a new standard to which we strive to elevate further. We proudly continue to service the Long Island modern architecture market with our creative aesthetic and thoughtful design. Our creative aesthetics extend further with our exceptional Long Island interior designers whose taste and expertise revolutionize modern interior design. Their work perfectly complements our creativity in architecture to create an inspiring work of awe.
Take a look at our Long Island architects services page to see how Mojo Stumer can help fulfill your architectural needs.
To learn more about how Mojo Stumer can help with your Long Island architecture project please contact us today.