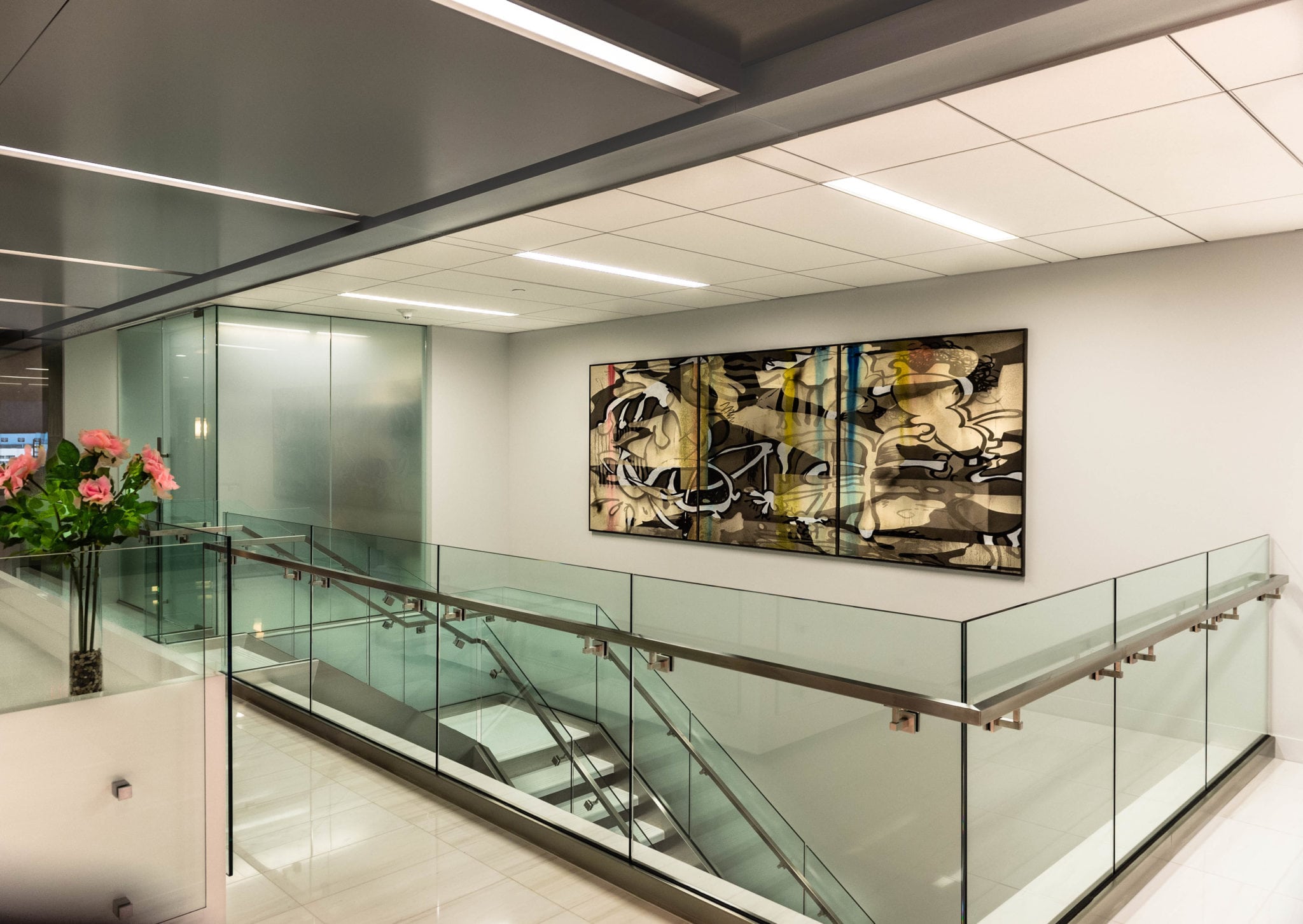 New York Office Interior Design Services
Having a strong yet aesthetic New York office interior design requires detailed thinking and cooperation between a client and the Mojo Stumer team. The interior of any corporate office speaks to the company's culture, what they value, and how they operate their business. Mojo Stumer knows that corporations want to ensure that their office space will create a great work environment for their employees, making sure that every need is met with the closest attention to detail. Our approach to New York office interior design is never one-sided but multifaceted to cover every aspect of the desired design.
When beginning a New York office interior design project, Mojo Stumer aims to understand how the office should operate. Our team dives into the nitty gritty of how communication should flow, what areas need to connect vs. what areas need to be more private, and how shared spaces should be created to facilitate healthy socialization. All businesses operate a little differently, so Mojo Stumer always approaches our projects with a client-first mentality to make sense of the client's goals. Once our ideas are compiled, our team of architects and interior designers work together to re-organize square footage to make the best use of the space provided.
Mojo Stumer believes that every office should be unique, having its own set of aesthetics to mirror the company's overall values and mission. By following this one-to-one process, our teams have been able to create New York office interior design projects that completely reinvigorate an office's workforce. Offices come in all shapes and sizes, but it's the attention to detail that counts in each one that leads to successful workplaces.
2 Featured New York office interior design Projects
The Arbor Commercial Mortgage project that Mojo Stumer completed was a minimalist and contemporary office renovation that focused on open and connected spaces with large uses of glass, metal, marble, and lacquer materials. This client had the desire to create a space that highlighted the owner's personal art collection, so the entire space was designed in a way to reflect a modern art gallery. New York office interior design is always varied, but the modernity and clean lines bring it together.
One of Mojo Stumer's timeless New York office interior design projects was the Esquire Bank office addition for its technology and software development teams. The client was looking for a space that was different from its other offices, with a strong focus on having the space feel and function like a tech start-up. Mojo Stumer's team of architects and interior designers created this one-of-a-kind workspace with additional collaborative areas, semi-translucent marker-board glass, and bright lighting for ease of sight.
Get Your New York office interior design Project Started With Mojo Stumer
Mojo Stumer invites you to schedule a consultation with one of our architects to reinvent your company's office interior. Our team of architects and interior designers is the best in the field, and Mojo Stumer is here to bring new ideas to your table. No matter what type of office interior or space you want to design, our New York office interior design services will be able to create spaces that speak volumes about your business.