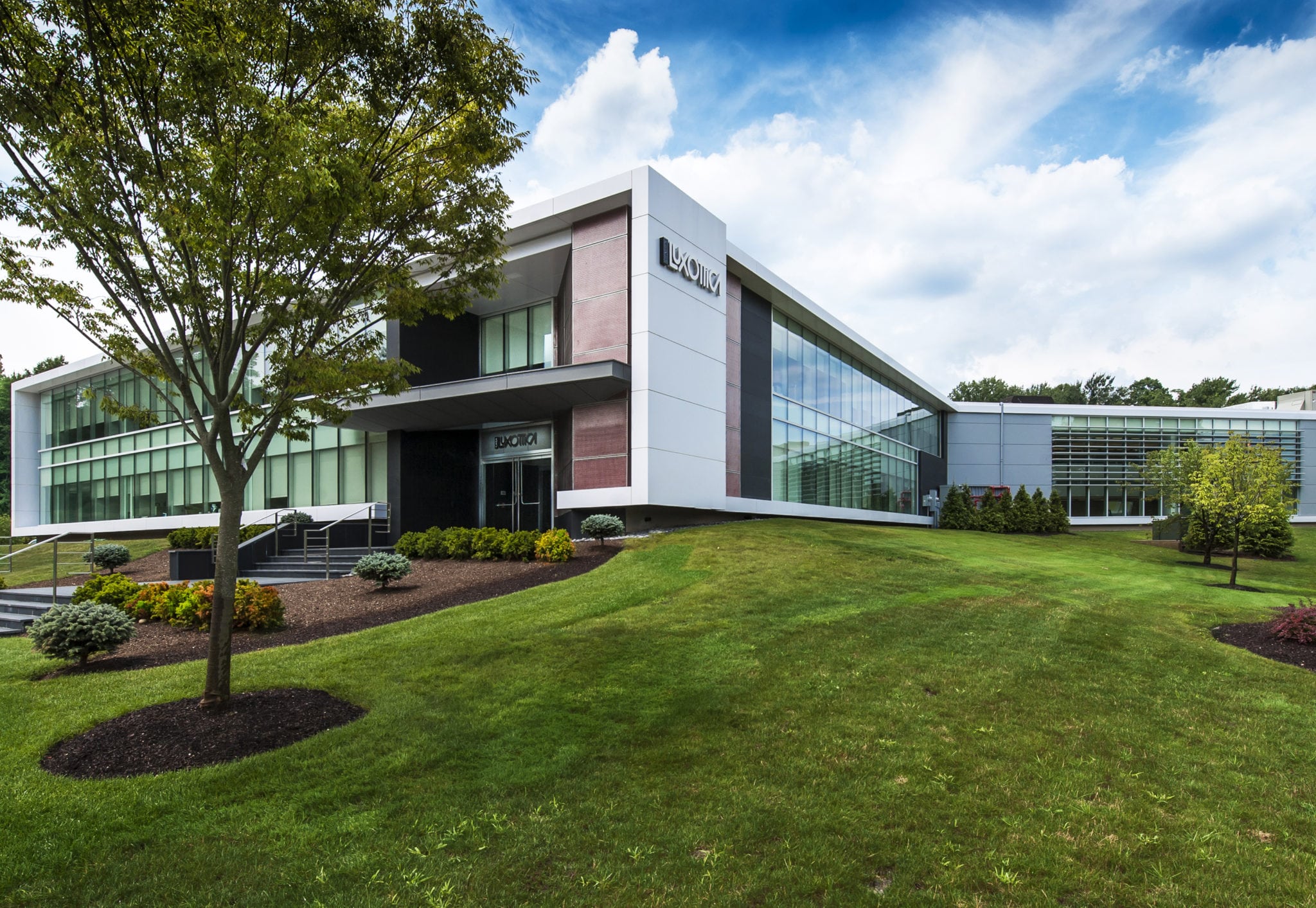 Modern New York Office Architecture Services
Creating a synergistic space that allows for workflow, communication, and collaboration is not as easy as one may think. Mojo Stumer's modern New York office architecture and design services stretch to meet any company's needs, depending on the focus of the brand itself. Our architects and interior designers have had the pleasure of creating unique modern New York office architecture for a wide variety of clients, including Esquire Bank, Hewlett Packard, the Luxottica Group, and many more.
Creating captivating exteriors in commercial architecture design requires collaboration between Mojo Stumer's team of designers with the points of contact at any given company we are working with. Our first steps in determining the best course of action to take when designing a corporate facade starts with what the client is looking for. Are they looking for something grand, bold, and memorable? Or are they looking for something more down-to-earth, unsuspecting, and private? Mojo Stumer takes all of the wants and needs of the company into account before drawing up any plans. This planning process allows our team to adequately create modern New York office architecture that will meet every need and more.
Most of the time, our clients are companies who have existing land and infrastructure that they want to see revived. However, Mojo Stumer has worked on many projects from the ground up, creating visual spaces that facilitate healthy work environments for the client's employees. Our modern New York office architecture and design services are truly in a league of their own, and Mojo Stumer would love to help your company thrive in a new space. Commercial architecture design has the ability to completely invigorate your business from top to bottom when executed correctly!
2 Featured Modern New York Office Architecture Projects
This Luxottica Group project was an entire facade rejuvenation, as well as a 30,000-square-foot interior redesign. This modern New York office architecture redesign gave new life to an older building, completely shifting the aesthetic to clean, coherent, and cohesive. Mojo Stumer followed the client's requests to give the exterior of the building a more twenty-first-century feel while allowing lush green space to contrast the white and glass exterior.
Our 100 Ring Road project was a total modern New York office architecture facade makeover. Inspired by the old and the new, this project was one which desired a meshing of styles in order to create a timeless yet modern exterior. Mojo Stumer approached this project with care, rethinking how the use of aluminum, existing brick, and innovative materials could be used together as one. The final product shines in the sun, staking its presence on a busy street corner as a preservation of the past but with a renovation of the present.
Get Your Modern New York Office Architecture Project Started With Mojo Stumer
Mojo Stumer invites you to schedule a consultation with one of our architects to reinvent your company's space. Our team of architects and interior designers is the best in the field, and Mojo Stumer is here to bring new ideas to your table. No matter what type of office building or space you want to design, our modern New York office architecture and design services will be able to create spaces that speak volumes about your business. Contact Mojo Stumer with your commercial architecture design project today!