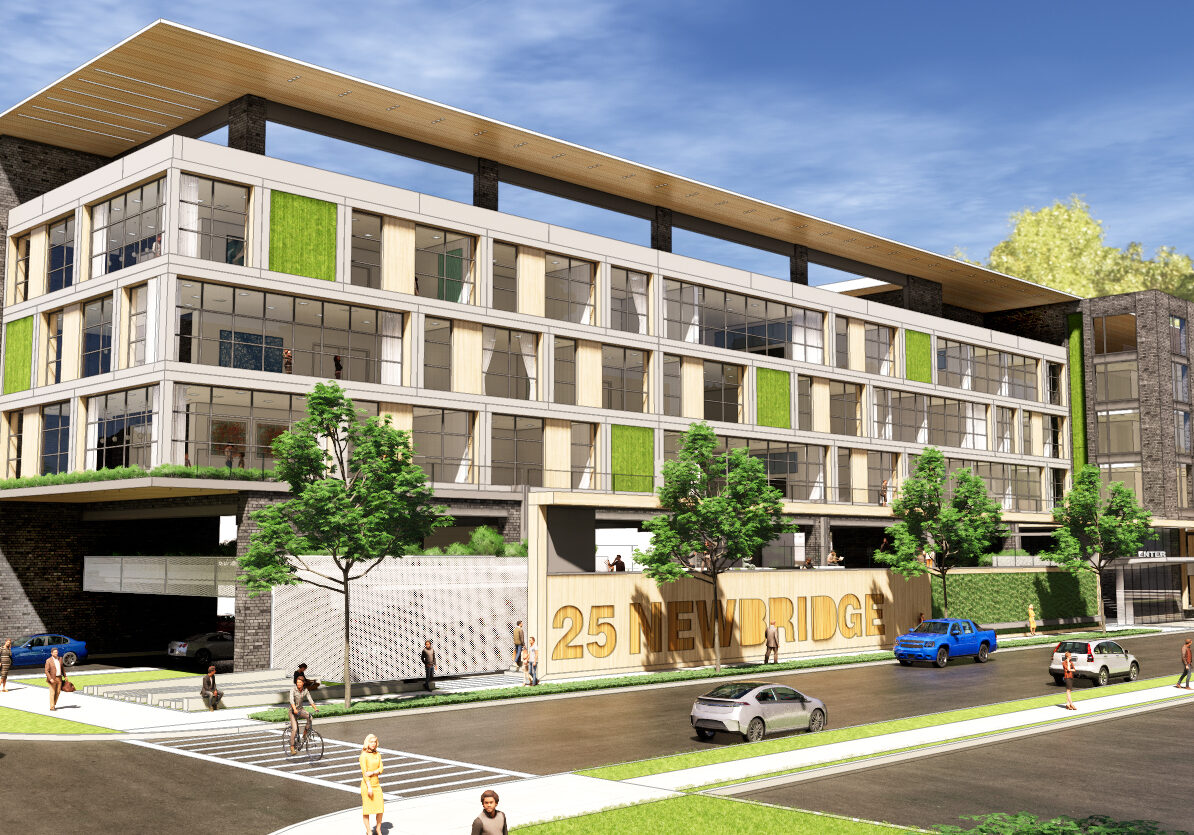 Long Island Multi-Family Apartment Buildings Design And Zoning Approvals
The suburbs are booming. People are continuing to opt-out of overpopulated city living, and instead looking to stake a claim in expanding outer-city suburbs such as Long Island, and with this suburban expansion comes a continually growing need for a dynamic housing stock. Single and two-family housing has always been a staple of Long Island living, but in recent years the growing demand for city-like apartment living has skyrocketed, and developers are answering that call.
Partnered with some of Long Island's most prominent multifamily developers, Mojo Stumer has proudly been at the forefront of the push for the continued expansion of Long Island's apartment building stock, while placing a strong focus on the design of exciting, modern, transit-oriented housing. In July, our 16 Maple Drive multi-family apartment building design won 'Best Smart Growth Project of 2021' by the Long Island Business News, and we currently have many other multi-family apartment building projects underway in our office, in various phases from design through construction.
Zoning Approvals
While this development sector is thriving, it's not without its challenges. Long Island is broken up into over 100 individual Towns, Cities, and Villages, each with its own zoning for apartment buildings procedure regulating multi-family apartment building development. Most municipalities are also working with zoning regulations and land divisions formed decades ago, often making it difficult to build anything of substantial size without a complex zoning approvals process. Navigating this ever-changing system of community and municipal review and approvals can be arduous and confusing, even with a beautiful and exciting building, but good design and smart planning can streamline this process and help ensure success. When designing a multi-family apartment building project that is not within 'as-of-right zoning', meaning the building's need cannot be met without specific zoning relief from the municipality, it's important to carefully prepare from the project's earliest phases.
Concept Planning
Initial concept planning is one of the most critical elements to a successful multi-family apartment building design project. Even without particular zoning for apartment buildings obstacles, a poorly planned building can negatively impact everyone, including the developer, the architect, the end-user, and the larger community. Starting with a thoughtful site analysis, the building's planning concept must carefully balance the building's programming with the site circulation for pedestrian and vehicular access, along with countless other planning concerns such as utility locations, trash removal, snow storage, and more. It's important to be able to prove to the municipality that all site functions have been properly addressed so there is no unintended impact on the surrounding community.
This phase also has great potential for exploring dynamic architectural moves in early concept, which can help create a more exciting building with better physical and geometric relationship to its neighborhood surroundings, giving the building a unique and memorable architectural design. Early site planning studies for our 200MNR multi-family apartment building project led to the 'amenity bridge' concept, where a frameless glass box is suspended above the main driveway entrance, connecting two portions of the building as a bridge. This has become the feature architectural element of the project and helped to give the building a strong positive identity for community approval.
The planning concept design is then further developed into more detailed programming floor plans and exterior façade design to explore the building and site design in three dimensions. When making the case to a municipality for zoning relief, it never hurts to be arguing for a truly great piece of architecture, instead of a run-of-the-mill everyday building.
301 Warner Avenue
For our 301 Warner Avenue multi-family apartment building, which was recently approved for a re-zoning by the Village of Roslyn and slated for groundbreaking by end of 2021, the building's form and façade design were a critical element of the early design in order to show the community that not only did we want approvals to build, but that we wanted to give a beautiful piece of architecture to the community to help it prosper and continue to grow. The facades received a careful treatment of oversized windows and concrete panel, while the building's base was accentuated by an expansive overhang, creating a covered outdoor eating area for the community.
Ultimately the architectural design of the building was a major factor in securing the approvals for the project. Every building should be treated individually – there is no one-size-fits-all cookie-cutter design solution for Long Island apartment buildings. The building's exterior must be carefully designed to combine functional and aesthetic elements, to create an overall composition that is both dynamic, and in harmony with the fabric of its surroundings. Elements of building form, materiality, and architectural detailing are all combined to create a successful façade design.
Once complete, this architectural design gets paired with the work of several other disciplines to round out the zoning for apartment buildings submission, including elements of civil design, environmental analysis, and parking and traffic engineering, all critical in telling the story of a successful development to the approving municipality. Presentation of this story is key, and often it is better told with the help of dynamic multimedia elements such as animation fly-through videos like the one below, along with large format photo-realistic renderings of the building superimposed into its surroundings, like this.
While this process can take months, or years, and involve continued changes to the building's planning and design, it's often the required gateway to long island apartment building development. The process is challenging and the risks are high, but the one constant is that great architecture will always stand a better chance against uphill zoning for apartment buildings battle. Mojo Stumer is proud to have shepherded several exciting projects through this complex approvals process and even prouder to know that the quality of architecture has always been a determining factor in receiving approvals.