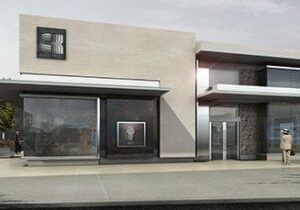 FOUR UPCOMING RETAIL SHOPPING CENTERS ON LONG ISLAND!
Posted in
Architecture
,
Blog
,
Collaboration
,
Community
,
Corporate
,
Design
,
Interiors
,
Modernism
,
New Projects
,
News
,
Planning
Mojo Stumer Associates is working on four separate shopping malls on Long Island. Whether it is residential or commercial, it is always important to have a great first visual impression especially for a retail facility. That's where creative architecture comes in play.
Crossroads Centre is on the corner of Glen Cove Road and Northern Blvd in Greenvale NY. This facility is in a great location that faces the side of the well-known Wheatley Plaza. Because of the quality of the surrounding retail facilities, it was very important that this center have its own memorable image. It was our job to create not only a functional site plan but also maximize the building square footage and create an exciting shopping experience. This project, because of its modern high-end architecture will attract a more quality retail facilities to Long Island. It will give the Long Island shopper a NYC shopping experience. The architectural detailing of this new multi-tenant building was very important to the owner and MSA created a very textured exterior to meet most requirements. It includes stone, composite wood, granite, glass and stainless steel.Each new modern storefront will have plenty of parking adjacent for their customers. The construction is set to be completed by the end of August.
MSA is also in the process of totally redesigning an older retail plaza on Peninsula    Boulevard in Hewlett, NY. The center was in need of a new image and greater visibility from the road. The newly designed mall façade has been raised by 10' and will feature porcelain wood paneling, brick columns, storefront glass windows and doors, gray porcelain panels and white triangle shape framed overhangs. It is the perfect combination of a more traditional approach with the addition of some creative modern detailing. There is an existing parking lot in front of the storefronts to make it very accessible for customers. This project is in construction and should be complete by late Fall.
Another retail project MSA is designing is a multi-tenant retail strip center in Mineola. The new design is easily visible to passing traffic and is accented by metal panel overhangs, sunscreens and wood paneling. A white border frames the multiple store fronts creating a pleasing contemporary structure. It was very important here that this retail building be visible to passing traffic along a very busy long island thoroughfare. Because signage is very limited in this area and to maximize parking, the shopping center is pushed back off the road.
The last retail facility we are designing is a renovation to an existing small retail facility. Because there is little front parking on the street, we decided with the owner to reclaim part of a hill in the back to create additional parking. Because the parking was not visible from the street we actually took down a portion of the building to make the entrance to the rear parking more visible and clearly defined. Again we added a very modern architectural façade that will stand out to the passing Long Island public.
Mojo Stumer brought to all these projects state-of-the-art modern architecture, a sound workable retail atmosphere, proper site planning, functional circulation, and creativity that will help make these new modern retail facilities high-end tenants and satisfy customers. These exciting four shopping malls on Long Island designed by Mojo Stumer Associates are great examples of how architecture can help increase the value of a shopping center. Modern design provides the opportunity to increase potential sales and help stimulate growth simultaneously. Aesthetically pleasing architecture, strong planning for the building and the site, and creative new concepts all contribute to positive communal growth.
Tags:
Architecture
,
Blog
,
Collaboration
,
Community
,
Corporate
,
Design
,
Interiors
,
Modernism
,
New Projects
,
News
,
Planning
,
Retail