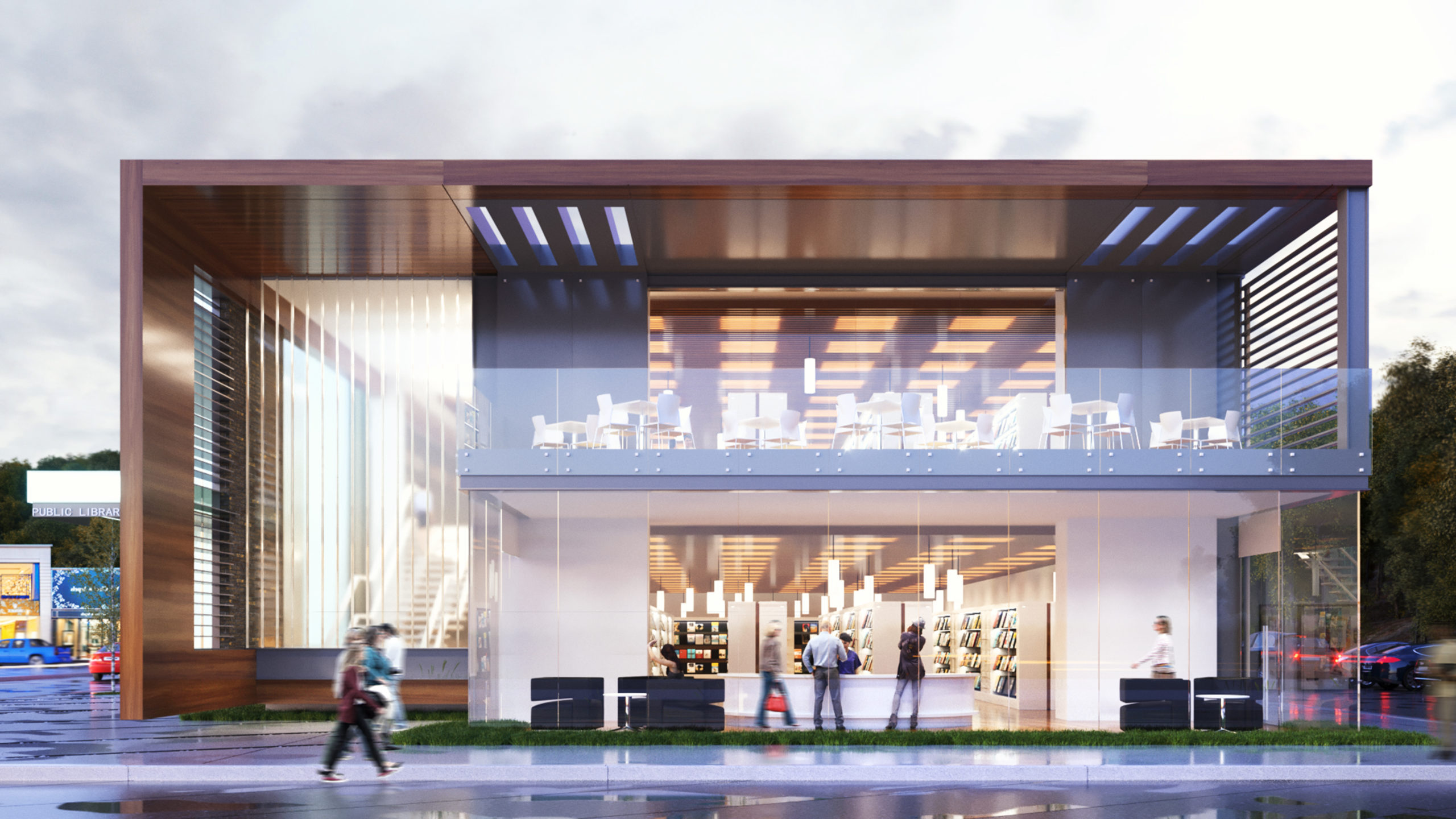 Educational Building Architecture Services
Ensuring quality education begins with the building where instruction and learning occur. Mojo Stumer has had the opportunity to create functional educational building architecture that facilitates a wide range of public and private purposes. In order to start the process of designing educational developments for universities, public schools, or communities, Mojo Stumer takes it upon ourselves to onboard with the client to fully understand the scope of the project.
Every educational building serves different purposes, and Mojo Stumer's educational building architecture is always reflective of the student body and those utilizing the spaces. Mojo Stumer's team of architects and interior designers focuses on creating educational spaces that are quiet, accessible, and best suited for instruction of all types. Our team strives to propose new and innovative ideas to make learning environments as enjoyable as possible. Once Mojo Stumer has collaborated with the client to the point of finalizing floor plans, the construction can commence, and interior design will come to life over the course of the project.
Our educational building architecture services have served many local students, citizens, teachers, and more. Mojo Stumer believes that state-of-the-art facilities allow for a greater return on investment, and our projects create safe spaces for those who embrace education to the fullest. No matter what sort of building or space is desired, Mojo Stumer's educational building architecture services will construct synergistic spaces with healthy learning environments for all.
2 Featured Educational Building Architecture Projects
This large public library in Elwood was designed for the modern reader. Every inch of this beautifully curated library speaks to something different, and the mixed-use of materials pulls the design altogether. The entire library is soaked in serenity, with a second-floor terrace overlooking a preservation nearby. Large glass windows filter natural light throughout the space, giving this educational building architecture project the perfect ambiance for reading all year long.
Mojo Stumer had the opportunity to design a brand new Hebrew Academy for residents of Long Island. Our educational building architecture services team made sure to focus on all aspects of what the client wanted out of the learning environment, including bright communal spaces and individual classrooms with large windows. A healthy-sized greenspace is connected off of one of the main lobbies for recess and fresh air, while a large cantilevered roof provides shade to the sidewalk below.
Get Your Educational Building Architecture Project Started With Mojo Stumer
Mojo Stumer invites you to schedule a consultation with one of our architects to design your educational building. Our team of architects and interior designers is the best in the field, and Mojo Stumer is here to bring new ideas to your table. No matter what type of new or existing space you want to create, our educational building architecture services will be able to create healthy learning centers that facilitate the best possible education.