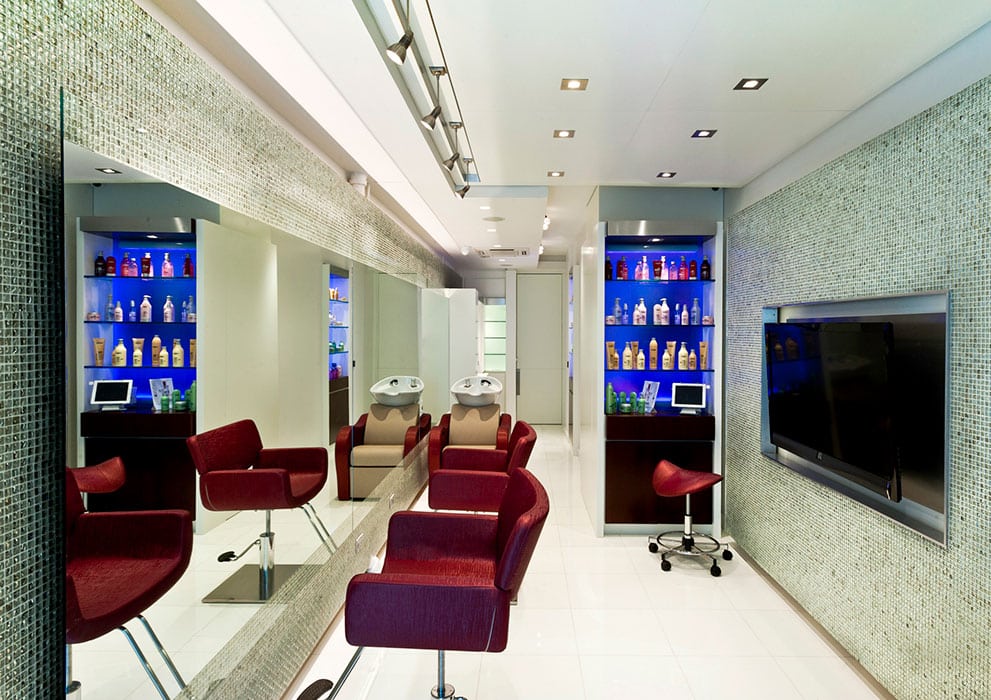 Spa Architecture Design Services
Any space that is dedicated to being a spa should reflect the term to the highest degree. When Mojo Stumer thinks about spa spaces, our heads immediately go to serenity, zen, and luxury. Clients and customers alike desire that special feeling a spa exudes, and it is the responsibility of spa architecture design to make that feeling come alive. Mojo Stumer's team of architects and interior designers have worked on many different spa projects, including large-scale spas at country clubs and gyms to private spas in residential properties as well. Our goal with our spa architecture design services is to create a truly unique experience that will bring peace to clients whenever they walk through the door.
When Mojo Stumer begins a new spa architecture design project, we start with the client's needs and desires for the space. All spas cater to different niches, and not all spas are the same. Some may focus on massages or saunas, while others may focus on mani/pedis and hair care. Once our team determines the focus of the space, our architects will begin drafting spa architecture design plans to outline the best use of every square foot. Small spas need to be just as serene as spas with ample room, and that is the biggest challenge in a city like New York. Once our architects have designed the perfect layout, and the client has approved it, our interior design team takes over.
The interiors of any spa architecture design project require careful selection of materials that will cater to the clientele of the business. This process plays around with textures and patterns, placement, furniture, and storage. Arranging all of these elements into a cohesive space that honors the client's desires is what leads to a very successful project. Mojo Stumer's spa architecture design services aim to make the most unique design for each and every one of our clients.
2 Featured Spa Architecture Design Projects
Don't let the salon title fool you. This 325-square-foot space in Manhattan truly encompasses what spa architecture design is all about. With luxurious finishes, chandeliers, floor-to-ceiling shimmering tile, and meticulously chosen backlighting, this spa and salon is the perfect space to relax in after a long day.
As mentioned above, Mojo Stumer has worked on many different spa spaces in our lifetime, including country club spas. This spa architecture design project required beautifully separated spaces for both men and women. With dark woods, mirrored glass, contrasting tile, and bold stones, Mojo Stumer's team was able to create a peaceful interior that would make anyone take a second to breathe.
Get Your Spa Architecture Design Project Started With Mojo Stumer
Mojo Stumer invites you to schedule a consultation with one of our architects to start your new chapter. Our team of architects and interior designers is the best in the field, and Mojo Stumer is here to bring new ideas to your table. No matter what type of spa space you want to design, our spa architecture design services will be able to bring your dreams to life!