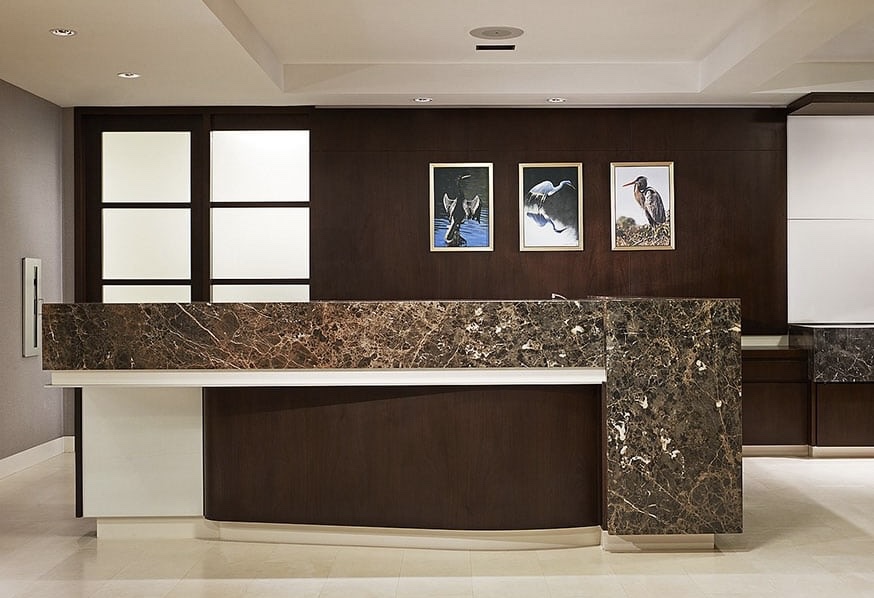 Country Club Interior Design services
Creating beautifully exclusive interiors is one of Mojo Stumer's many talents. This extends to country club interior design and curating the perfect spaces for socialization and community functions. Country clubs are known for their aesthetically pleasing designs, hospitality, and various activity offerings, so Mojo Stumer's focus has always been merging the three into one seamless design. No matter the client, our desire is to always form a beautiful plan that members and employees will both enjoy.
When starting a country club interior design project, our first order of business is meeting with the client to truly grasp what the objectives are for the space. Some of these projects are renovations of an existing country club, while others start from the ground up. Either way, our team of architects and interior designers focus on the needs of the client in order to create a floor plan that flows sensibly. Country clubs are interesting cases, as they have many communal areas that must serve different purposes. Dining areas, bars and lounges, pools, gyms, and spas are just a few of the amenities that are worked on for a country club interior design project.
Mojo Stumer approaches every project just a little bit differently, but each one requires a different focus on aesthetics, privacy, and usability. The process of designing beautifully shared spaces and seeing them come to life once the project is finished is one of the most satisfying moments for our team. No matter the project scope, our country club interior design portfolio highlights our team's ability to envision social spaces in entirely new lights from start to finish.
2 Featured Country Club Interior Design Projects
The Boca Rio Country Club project that Mojo Stumer completed in Boca Raton is a shining example of how an almost 10,000-square-foot renovation can drastically improve the look and feel of an existing country club. Once our country club interior design team took off, the focus became creating a more contemporary, sophisticated, and warm space for the members. This was achieved by using modern materials with warmer palettes, playing into Florida's warmer climate. Once completed, this project won a local AIA Award for Interiors.
Mojo Stumer has had the pleasure of working with the Engineers Country Club since 1987, initially creating master plans and landscaping designs. This project blossomed into a newer renovation project of the lobby, dining halls, baths, and locker rooms. Our country club interior design team wanted to adhere to the client's desire for a truly warm and traditional look that reflected a high-end spa. Mojo Stumer made sure to utilize natural woods, stones, and other materials to achieve the perfect aesthetic.
Get Your Country Club Interior Design Project Started With Mojo Stumer
Mojo Stumer invites you to schedule a consultation with one of our architects to reinvent your Country Club. Our team of architects and interior designers is the best in the field, and Mojo Stumer is here to bring new ideas to your table. No matter what type of new or existing space you want to reenvision, our country club interior design services will be able to create spaces that your club members will love for years to come.